Equipment are the items the player can wear.
Each class can wear different Items.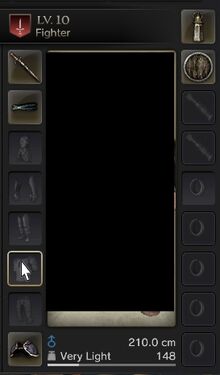 You can wear:
Edit
Main Weapon
Head Armor
Torso Armor
Arm Armor
Leg Armor
Chest Clothing
Leg Clothing
Cape
Lantern (only)
Sub Weapon
2x Special Slots
5x Jewelry
Slots
Ad blocker interference detected!
Wikia is a free-to-use site that makes money from advertising. We have a modified experience for viewers using ad blockers

Wikia is not accessible if you've made further modifications. Remove the custom ad blocker rule(s) and the page will load as expected.